Sustainability Strategy Framework
Sustainability Strategy Framework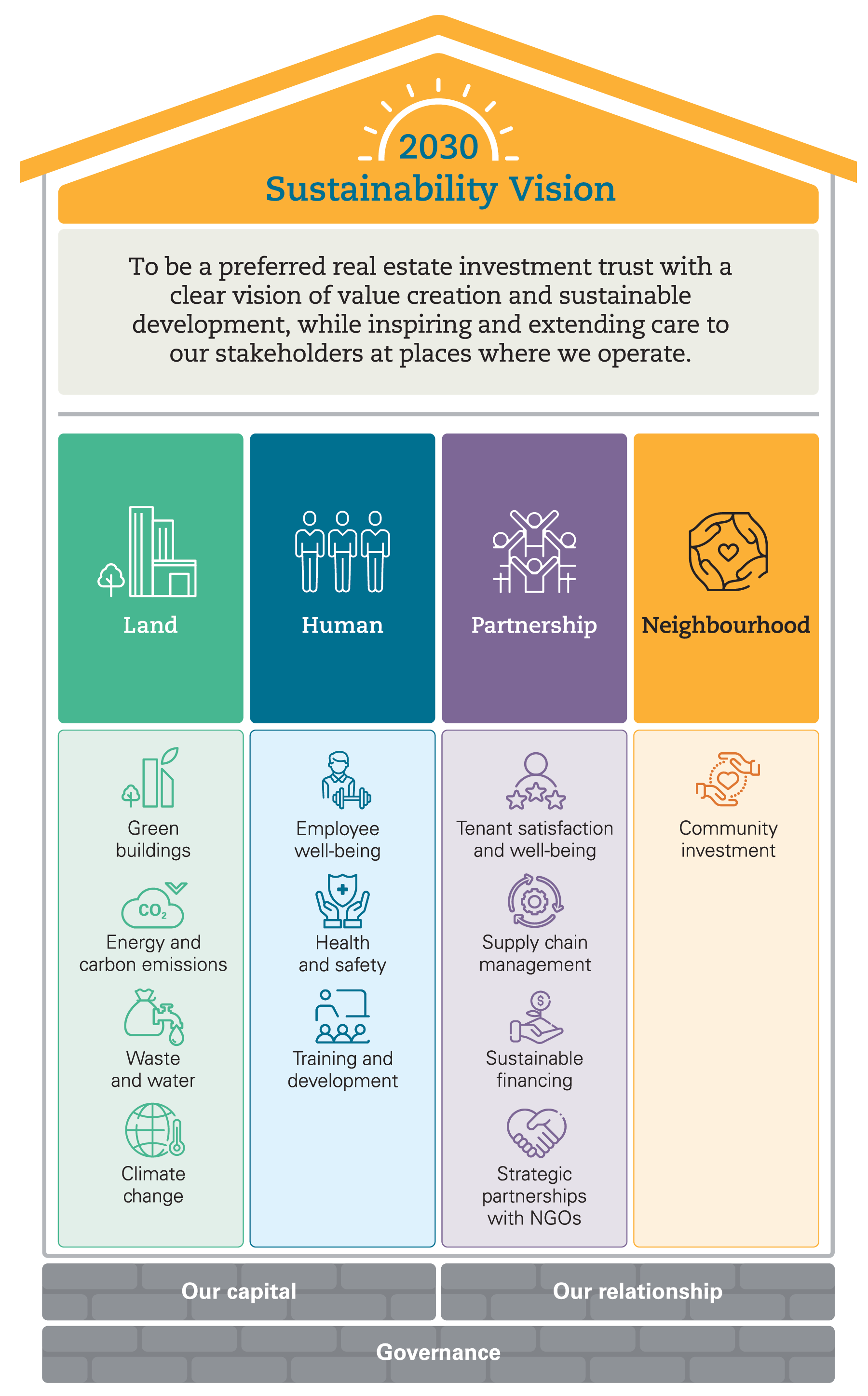 Sustainability is a motto of Sunlight REIT – it is the cornerstone of our business. Accordingly, we have established a sustainability strategy framework to help us operate responsibly across all aspects of our business.
Guided by our 2030 Sustainability Vision, the sustainability strategy framework is structured with the following core elements in place :
• Strategic pillars : Indispensable building blocks for business continuity where ESG risks and opportunities shall be addressed and considered.
• Focus areas : ESG priorities upon which our sustainability aspirations are built.
• Business foundations : Good corporate governance is fundamental to long-term business viability while "capital" and "relationship" represent the two facets reflecting our core business foundations.