Our Community
Sunlight REIT is committed to being a responsible corporate citizen. We embrace the vision of sustainable development, which is manifested in our care for people and nature. In our view, the notion of sustainability constitutes an integral part of our business decision- making process, which helps to endeavour and establish best practices in every aspect of our operations, such as property management, corporate governance and human resources administration. In pursuit of this goal, we have constantly engaged various stakeholders, including our tenants, subcontractors, suppliers, sponsors, investors as well as our employees. Sunlight REIT is particularly mindful of the welfare of the communities in which it operates. Our staff members are encouraged to interact with the neighbourhoods where our buildings are located so as to understand the needs of the people around us.
Sending Love 2019 Campaign
October 2019
We donated warm clothes to Sowers Action's Sending Love 2019 Campaign for children living in poor and distant villages in Mainland China.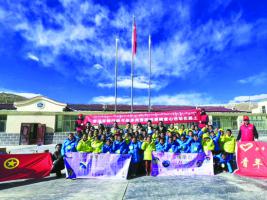 Sunlight Unplug Day & Camp
May 2019
We sponsored the Chinese YMCA of Hong Kong to host the "Sunlight Unplug Day & Camp" to promote face-to-face communication between children and their parents by setting their smartphones aside. A series of recreational activities were also carried out for children and their families to enhance interaction, strengthen family bonds and enjoy valuable time together.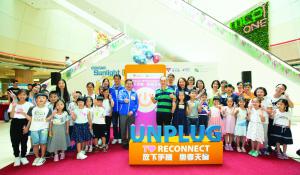 Bring a Book and Share
April 2019
We collaborated with our charity partner – Read Cycling to launch the "Bring a Book and Share" event at Sunlight Tower, SSC and MCP1. This book donation event encourages resource circulation and helps to promote a stronger reading culture.